These were thoughtful gifts to add to my collection of copies of The Little Prince.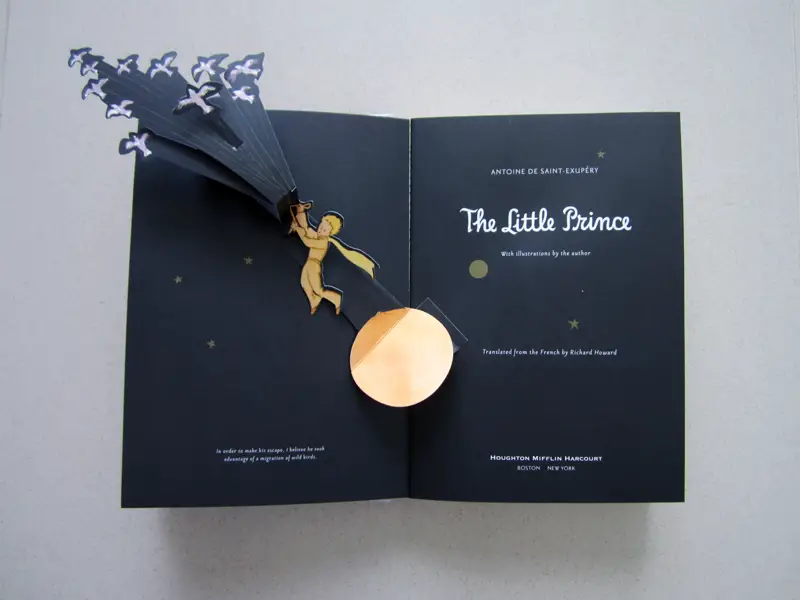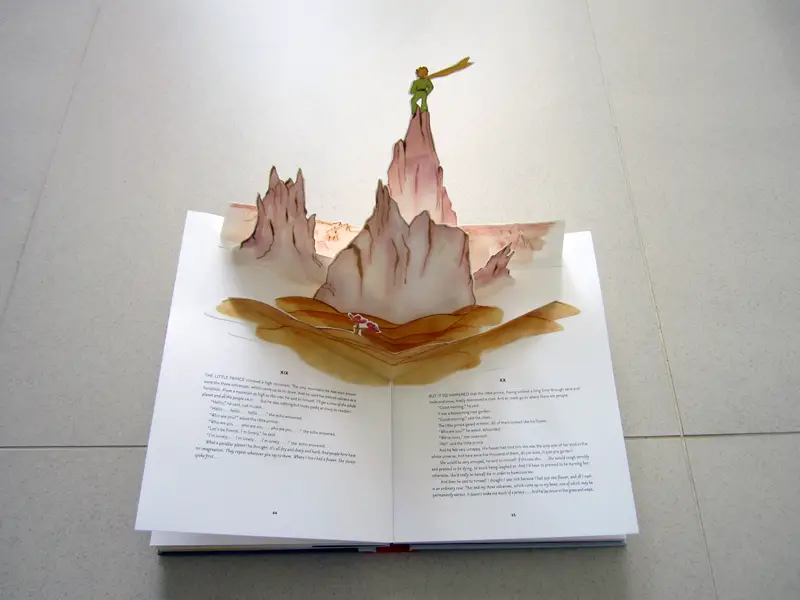 My collection is relatively small… More than 250 translations exist!
For comparison, the sensationally successful Harry Potter books are "only" available in about 70 different languages (someone's got them all); I have copies in about 30 of them.
What about the The Bible? It's available in over a thousand languages.
Still, The Little Prince is one of the most translated works ever. It's up there with Pinocchio, Alice's Adventures in Wonderland, and stories by Andersen.
Given how many versions of The Little Prince there are, owning just one version for English (well, two, counting the pop-up) is paltry. I should figure out which English translation I have, because apparently there are several, and some are more well-regarded than others—or perhaps it would be fairer to say the different versions well-regarded for different reasons.
More on the subtleties and pitfalls of translation and publication across language barriers, with specific reference to The Little Prince, at the link below.
http://ephemeralpursuits.com/blog/2012/10/on-translation-and-the-little-prince/
Update: I've done a comparison of all 10 English translations of The Little Prince!