What's the best Solaris translation?
So you want to read Solaris, the best-known science-fiction book by the world's most widely read science-fiction author, and you don't read Polish.
Good news! Some of his works have been available in English for some time, and others are being translated or re-translated for new audiences. Solaris is now available in two translations, one from French and one directly from Polish.
English Translations of Solaris
Solaris was first published in Polish in 1961. It has been translated into English twice.
See below for more information on the translations. There are extracts so that you can do a comparison of the language style.
About Solaris
It's kind of a strange sci-fi book. But it's good!
» My five-star review here on We Love Translations.
About Stanisław Lem
Lem was born in 1921 and died in 2006; in 2021 the world celebrated his 100th birth anniversary.
He wrote novels, short stories, and essays on his philosophy of science. He was famously annoyed that other science-fiction writers weren't really writing about science, and tried his best to push the boundaries of imagination while writing in top literary style. His works are a deeper, more reflective kind of science fiction.
Official author site in English: https://english.lem.pl/
More about Stanislaw Lem:
The Guardian: "Stanislaw Lem (Obituary)" by Christopher Priest
The New York Times: "Stanislaw Lem, Author of Science Fiction Classics, Is Dead at 84" by Ben Sisario
LA Review of Books: "The World According to Stanislaw Lem" by Ezra Glinter
English Translations of Books by Stanislaw Lem
Jump down the page for a list of over a dozen other works of fiction and non-fiction in print in English.
1970 · Joanna Kilmartin and Steve Cox · Solaris
Who are Joanna Kilmartin and Steve Cox?
Joanna Wendy Margaret Kilmartin, aka Joanna Pearce, was a British translator of works in French.
The Times: "Joanna Kilmartin (Obituary)"
She completed the translations of Proust's letters begun by Terrence Kilmartin. She worked for The Observer.
The work of Steve Cox is not well documented online.
About the Kilmartin / Cox translation of Solaris
Kilmartin and Cox translated the novel into English from the French translation.
Lem, who was fluent in English (and French), was reportedly not happy with the result.
Extract from the Kilmartin / Cox translation of Solaris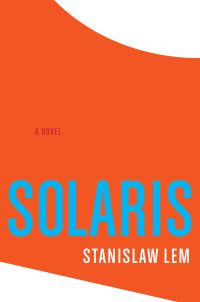 Get the Houghton Mifflin Harcourt / Mariner Kilmartin / Cox translation of Solaris
Translated from the French.
Available as a paperback (ISBN 9780156027601, 224 pages).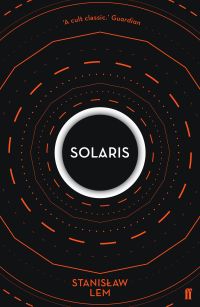 Get the Faber & Faber Kilmartin / Cox translation of Solaris
Translated from the French.
Available as a paperback (ISBN 9780571311576, 218 pages).
2011 · Bill Johnston · Solaris
Who is Bill Johnston?
Bill Johnston is an American professor of Comparative Literature at Indiana University and an award-winning translator of works in Polish.
About the Johnston translation of Solaris
The literary community seems generally happy that there is now a direct translation.
Lem's wife and son are happy with the result.
The Guardian: "First ever direct English translation of Solaris published" by Alison Flood
" 'Much is lost when a book is re-translated from an intermediary translation into English, but I'm shocked at the number of places where text was omitted, added, or changed in the 1970 version,' said Johnston. 'Lem's characteristic semi-philosophical, semi-technical language is also capable of flights of poetic fancy and brilliant linguistic creativity, for example in the names of the structures that arise on the surface of Solaris. I believe this new translation restores Lem's original meaning to his seminal work.' "
The Pod Delusion: "Bill Johnston on Translating Stanislaw Lem's Solaris" by Salim Fadhley
"And your own work as a professional translator and a teacher of translation, do you find any irony in having just helped translate a book whose main thesis is utter pessimism about mankind's ability to meaningfully relate to just about anybody?"
Extract from the Johnston translation of Solaris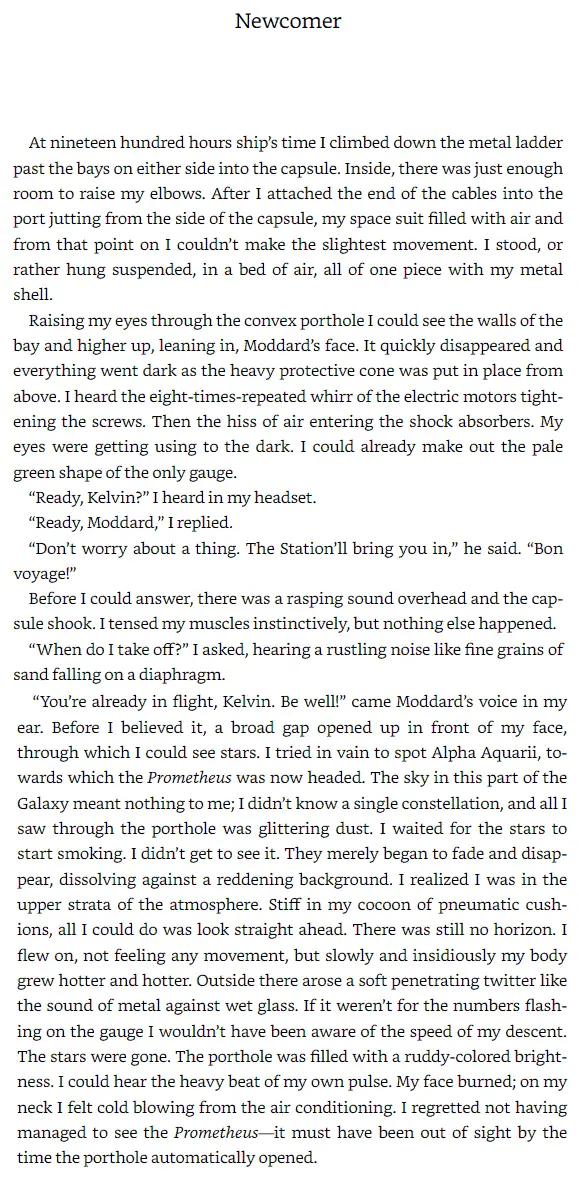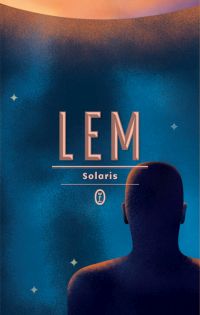 Get the Wydawnictwo Literackie (Literary Publishing House) Johnston translation of Solaris
First English translation from the original Polish. Cover art by Przemek Dębowski.
Available as an ebook (ISBN 9788363471415, 179 pages).
Other Info and Resources
If you liked Solaris, and you want to read more of Lem's writings, you're in luck. MIT Press and Penguin have published or republished many of his writings in English.
Adaptations
Adaptations of Solaris
There have been two movies, an audiobook, and a BBC radio drama.